SuperSaaS Online Appointment Scheduling System
¿Qué es SuperSaaS Online Appointment Scheduling System?
Programación personalizada y asequible con integraciones personalizadas, procesamiento de pagos, listas de espera, diseños personalizados y mucho más.
Mostrar menos
¿Quién usa SuperSaaS Online Appointment Scheduling System?
SuperSaaS funciona mejor para pequeñas y medianas empresas e individuos, incluidos (entre otros) eventos, acondicionamiento físico, educación, salón de belleza, cuidado de mascotas, terapeutas, contratación, excursiones, salones de belleza, clases de yoga, etc.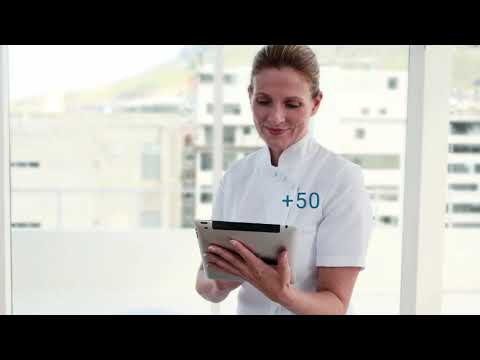 ¿No estás seguro sobre SuperSaaS Online Appointment Scheduling System? Compara con una alternativa popular
SuperSaaS Online Appointment Scheduling System
Versión gratuita
Prueba gratuita
Versión gratuita
Prueba gratuita
¿Por qué estoy viendo esto?
Alternativas a SuperSaaS Online Appointment Scheduling System
Opinones de SuperSaaS Online Appointment Scheduling System
John
Consultant en EE. UU.
Gestión de organizaciones sin ánimo de lucro, 11-50 empleados
Ha utilizado el software durante: 1-5 meses
Lots of flexibility for different needs/uses
Comentarios: We wanted to bring semi-automated and self-serve elements to the process of informing a large group of volunteer mediators about upcoming mediations, indicating their availability, enabling the administrator to assign specific mediators to specific mediations, and providing them with notification and reminders of those assignments. We took awhile to customize the solution for our needs, a process that included an extensive beta test of the entire workflow and evaluating and incorporating the learning, before going live. The initial evaluation from the team is that the SuperSaas platform is definitely both saving staff time and adding efficiency and a sense of empowerment for our volunteers.
Puntos a favor:
I really appreciate that SuperSaas effectively addresses scheduling for specific needs/use cases that aren't easy to manage with most other software products - and it does so much more simply and inexpensively than full-fledged CMS solutions, and with a significant amount of customization for your specific circumstances. Being able to customize an online scheduling program for needs ranging from managing signups for classes (whether for fee or free; with waiting list or not; with bookings to be approved automatically, or requiring admin review; etc.), to managing bookings for meeting or rehearsal rooms or other resources, along with a flexible suite of automated email/text confirmations and reminders, is a tremendous help and time saver. And, when we went live with our SuperSaas schedule, both our staff and volunteers gave it great reviews for ease of use and reliability. Finally, one of the greatest calling cards for the SuperSaas software is their support staff: they are excellent - responsive (by email), helpful and nice.
Contras:
Because of the range of use cases served by SuperSaas, and the amount of customization available, there's a bit of a learning curve for the admins of a schedule to select the type of schedule that's right for them and get it setup to function the way they want, with all the customizations available. But, that's to be expected. The platform does a pretty good job of explaining what each feature is and how it works, and there are extensive support articles available which not only help answer some of those questions, but sometimes illuminate cool features/opportunities of which you hadn't been aware, but, if you're trying to do anything that's off-center from the software's primary use-cases or functionality, it can been a bit confusing. The good news is that the support team is available and very helpful.
Usuario verificado
Special Projects en EE. UU.
Usuario de Linkedin verificado
Educación superior, 11-50 empleados
Ha utilizado el software durante: Más de dos años
Excellent all-in-one scheduling/appointment/reservation system, lots of features and settings
Comentarios: It has made it possible to share limited equipment fairly with hundreds of students. I also like that for each reservation page we can have different settings. So on laser cutters we set limits on the number of reservations per week and how long each reservation can be. While on the water jet cutter each reservation is much longer and they can book twice as many days in advance. It also has a waiting list feature which is useful for booking field trips. I like that it sends email reminders, we use this to ask students to cancel if they can no longer go so other can go on the field trip.
Puntos a favor:
Very configurable, yet human readable. We evaluated other software and found they lacked easy to read settings. With SuperSaaS, you can just read a sentence in the settings page and understand what it will do. With other software you have to look up in a help/knowledge base what a toggle will do. It is clear that the designers of this software wanted to create a flexible tool that was good at a certain feature set. Also the technical support is very responsive. Within the same day I will usually get a reply from their team, often it feels from one of their programmers. This is different than other calendar systems which may reply even faster, but it is not a useful reply if coming from a level 1 tech support. With SuperSaas it does not feel like there are levels of tech support, just the fastest possible clear answer/resolution!
Contras:
The interface looks like an old version of Google Calendar. I often have to tell people that while it looks like Google Calendar, it is not, and that it has many powerful features. The interface could be updated to be more modern. I know that they have updated the interface once before because in the settings there is a "classic or modern" toggle. I am already using the modern interface option but it looks very old.
Respuesta de SuperSaaS
hace 4 años
Thanks for the great review! I agree that even the "Modern" look was starting to get a bit long in the teeth, so we just added a new theme last week that refreshes all buttons and dialog boxes. A larger update for the calendar is planned for next year.
Medicina alternativa, Trabajador autónomo
Ha utilizado el software durante: Más de dos años
I have used SuperSaas for several years to operate my healing studios in two locations.
Comentarios: I assume you mean SuperSaas. I have moved my location to a group therapist setting where we jointly use a different booking program, but from my individual practitioner standpoint, I find SuperSaas was easier to use and had more features useful to me. It kept me clear on who was booked and allowed me to create other calendars for other events very easily.
Puntos a favor:
Very comprehensive features, excellent notifications and very affordable for a small business. It took some time to get it set up how I wanted it but when I was stumped the customer care team gave great instructions. I offer several modalities in two different locations and this calendar worked perfectly. I also liked the ability to create a form to join my email list (and be anti-spam compliant) and I could create new schedules whenever I offered a Reiki class or workshop. The calendars have numerous settings, layouts and colours. It is possible to match your business' colour scheme and it's easy to put in your logo. This online booking calendar is fully customizable and very affordable.
Contras:
The initial setup takes some thought but is well worth the effort. Once I had it going, it was super. There are, like all software, things it will do that you only discover later that make it even more powerful. Like, for instance, you can set up two reminders to go out. One several days before the appointment as well as one just a day or two before. Perfect for the people who have to book a month in advance.
Respuesta de SuperSaaS
hace 4 años
Hi Grace, Thank you for recommending SuperSaaS and sharing your kind feedback. We have recently released a new theme and layout and you can upgrade via Layout Settings tab on your dashboard. We hope you enjoy the new update. Please feel free to reach out to us if you have any queries and we will be happy to help you. Kind Regards Sneha Mittal Marketing and Customer Service Manager
Veterinaria, 2-10 empleados
Ha utilizado el software durante: Más de dos años
I needed to have a function that was not available, but it was added within one day.
Comentarios: I was spending a lot of time scheduling and invoicing, and actually fell behind on my invoicing. With SuperSaas I was able to design a website that allowed the customer to prepay and then make their own reservations. When some customers started booking and then canceling during holidays, asking for refunds, I was able to use the credit function so that people purchase credits that are refunded to their account instead of needing to refund payments. This has completely stopped new customers from "holding" spots while they shop around. So, SuperSaas has saved me both time and money. SuperSaas also saved me money in programming costs because it was/is easy enough for me to do the design and implementation myself. And I am confident that when I get stuck or need a new feature the company will understand and respond very quickly. This gives me both confidence and peace of mind. It also encourages me to think of better ways to build my company and serve my customers, knowing that the SuperSaas team will work with me in designing my online presence. Thank you
Puntos a favor:
I am so impressed by the responsiveness of customer support. I had a problem with the store function when I added credit card processing through a particular company in that it didn't allow for a "quantity" field. They understood the problem and added the function all within one day. And, as a matter of fact, it was the Director and founder of the company, Jan Faber, who responded and fixed the problem so quickly. I've never before experienced such an amazing response from a company. I also like the versatility of SuperSaas. I have designed a scheduling application for my dog boarding and day care facility, but I see, with a few added functions, that I will be able to also sell products. By the way, although I have some computer knowledge from years ago in university (I am 69 years old) the program is easy enough to use that I was able to do my own work, which saved me quite a bit in programming costs. With the versatility of the program, and the great customer support, I believe that this program can be molded into whatever scheduling form is needed. Thank you
Contras:
Not being a programmer, I would like to see more in-depth examples for businesses like mine and others at the design level. And I would like to be able to add a shopping cart , as well as pictures, to the shop, although this is expanding the program beyond simply scheduling.
Respuesta de SuperSaaS
hace 4 años
Dear Heather, Thank you very much for your kind review. We work hard to make sure everybody's experience with SuperSaaS is as good as yours has been! Thank you again for taking out the time to share your kind feedback. Kind Regards, Sneha Mittal Customer Support Team
Mark
Osteopath en Bélgica
Ha utilizado el software durante: Más de dos años
This software has changed my professional life.
Puntos a favor:
High personalisation, easy to use for clients to make, reschedule and cancel appointements. There have been many positive remarks about the good overview of available slots. I was considering to work with a call center / telephone service for my agenda but with Supersaas there are no mix ups and no time lost in finding a slot that suits. Occasionally people have difficulty registering - these are generally elderly or less computer literate persons .
Contras:
The biggest inconvenience for me is the lack of personalistation of the reminder message. The start time and end time of the appointment seems to be confusing in the text as people regularly show up when their slot is ending. If only the start time would be mentioned the client would not read over it and notice only the last bit of the sentence. The schedule on mobile devices has a different interface and the button to see desk top version has to be tapped. It is not clear how to change this setting. Sadly this button is on the bottom of the screen and you need to scroll down al the way - lots of people do not find this button.
Respuesta de SuperSaaS
hace 4 años
Hi Mark, Thanks for your kind review and feedback! We work hard to make sure SuperSaaS customers never experience any interruptions in their calendars. You can completely personalize your emails, and you can read this quick blog post to find out how: https://blog.supersaas.com/personalizing_your_emails_with_3_useful_hacks . You can adjust the frame length for your mobile version within your website or you can force the desktop version by replacing www.supersaas.com with d.supersaas.com in the iframe link. Please feel free to reach out to us at [email protected] if the issue is not resolved and we will be happy to help you. Thank you again for your review, and we're glad you're enjoying your SuperSaaS experience! Kind regards, Sneha Mittal Customer Support Team