Power-user
¿Qué es Power-user?
Power-user is a productivity add-in that integrates with PowerPoint, Excel and Word. The plugin bring dozens of advanced features, such as a library of content (templates, icons, flags, charts,
Leer más
maps, pictures, logos, CVs, tombstones, etc.), format automation tools, a productivity toolbar and more. Power-user helps professionals boost their productivity up to 50% by removing manual formatting, deliver impactful presentations and increase brand compliance.
Mostrar menos
¿Quién usa Power-user?
Heavy users of PowerPoint, Excel and Word looking to increase their productivity and easily make presentations consistent with their brand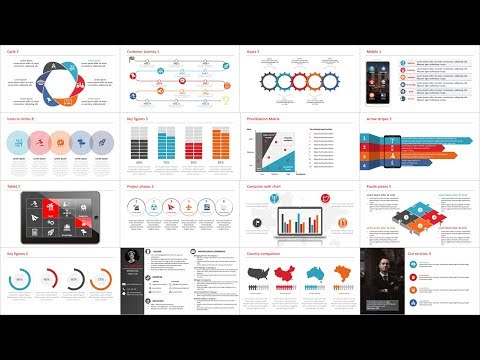 ¿No estás seguro sobre Power-user? Compara con una alternativa popular
No se han encontrado precios
Versión gratuita
Prueba gratuita
Versión gratuita
Prueba gratuita
¿Por qué estoy viendo esto?
Alternativas a Power-user
Orlando
Coordinador de Gestión de Riesgos en Guatemala
Educación superior, 501-1.000 empleados
Ha utilizado el software durante: Prueba gratis
Práctica y útil
Comentarios: Únicamente deseo aprovechar este espacio para agradecer la licencia que me fue compartida por formar parte de una institución de educación superior; es una herramienta muy útil y espero que en el futuro tengan nuevas funcionalidades y más plantillas para maximizar su uso.
Puntos a favor:
Desde que utilizo Power-user le he dado un toque distinto a mis presentaciones, aprendí a utilizar gráficos que antes no era posible utilizar en Excel. Mis presentaciones se ven más llamativas y le da ese toque profesional que se necesita. También ha contribuido a ahorrarme mucho tiempo en cuanto a diseño, un factor muy importante en el mundo actual de los negocios.
Contras:
De momento estoy satisfecho con la herramienta.
Respuesta de Power-user
hace 4 meses
Thanks Orlando for your review!
Gajanan
Lead Portfolio Manager en EE. UU.
Hospital y atención sanitaria, 10.000+ empleados
Ha utilizado el software durante: Más de dos años
Power up your skills and power through your work day
Comentarios: My title says it all: I literally power through my tasks and speed up my development time using Power-User. My content quality speaks for itself and it's rewarding to see my audience react affirmatively to both the quality of content and its design and cleanliness.
Puntos a favor:
Power-User offers features that power users of Excel and PowerPoint often find lacking in those products. What would otherwise take 2-4-10 minutes to do or sometimes much longer due to needing to ensure consistency takes only seconds. I love the cleanup features a lot and rely on the shapes arrangements and style copy-paste tools way to much to be using PowerPoint without Power-User. The library is exhaustive and offers fresh ideas to keep content engaging based on audience needs. I know my content gets compared to those by top 5 management consulting companies in style and quality.
Contras:
There isn't much to dislike at all… at one end I could want some features to not be duplicated like some of the shape libraries, but then I have come to like it instead because I set Power-User as my default tab to open. My reliance on Power-User is likely my only challenge, because I find it frustrating that some of my colleagues don't have it on theirs when I try to help them with some improvements on their content.
Respuesta de Power-user
hace 4 meses
Thanks Gajanan, appreciate your feedback! And of course glad to see that you seem to be really enjoying it!
Borislava
Portfolio manager en Bulgaria
Productos farmacéuticos, 10.000+ empleados
Ha utilizado el software durante: Más de dos años
A real productivity tool
Comentarios: This is a great software and I use it both in my personal and business work.
Puntos a favor:
I have used many productivity tools, but none can compare to power-user. This add-in really empowers my PowerPoint presentations and Excel files. I can prepare, design, and format documents, link and update my files with just one click, keeping the track where my linked files are stored and what exactly I have linked from excel to opt. The agenda update options are great as well. I can choose many slide templates and easily adapt them to my needs. This add-in helping me deliver better documents, while working faster to meet my deadlines within minutes.
Contras:
I need to relink my documents when I change the name of my source file.
Respuesta de Power-user
hace 4 meses
Hi Borislava, thanks for this great review! Very happy to hear you seem to be liking Power-user a lot. Regarding your question regarding the link, you should actually be able to update the links after renaming the file if you just open the renamed file before updating! Feel free to reach out if you are experiencing any issue
Usuario verificado
Senior Research Executive - I en India
Usuario de Linkedin verificado
Software informático, 201-500 empleados
Ha utilizado el software durante: Más de un año
Power-user: Helpful tool for Document Generation
Puntos a favor:
Powe-user has more helpful and useful predefined templates, icons, images, maps and charts. You can create a own template and use it in other documents. Using the Tombstones you can insert the project reference inside the presentation.
Contras:
Power-user has more likable feature other than dislikes. When handling huge data sets in the excel, excel file crashes when Power-user add-on is installed. If the user forget to save or not auto-save is turned on work done in the file may be deleted. Power-user team should address and work on this issue.
Respuesta de Power-user
hace 3 meses
Hi, thank you for your review and feedback! Regarding the occasional crash you mentioned, I'd be happy to have a look at it with you. Can you contact us or create a ticket for support on this?
Thomas
Head Hunter en Francia
Recursos Humanos, 2-10 empleados
Ha utilizado el software durante: Más de dos años
Amazing productivity boost for PowerPoint and Excel!
Puntos a favor:
Power-user has a really impressive number of features that cover a wide variety of issues that I used to face daily when working with the Office Suite. I am especially fond of the Library that includes thousands of templates and icons to beautify my slides.
Contras:
Currently the app deosn't have many features in Word