¿Qué es Knak?
Si buscas una solución de plantillas de correo electrónico, tómate un momento para saber más sobre Knak. Es una plataforma de creación de correo electrónico para equipos de marketing empresarial.
Leer más
Permite que cualquiera pueda crear correos electrónicos llamativos y con personalización de marca que funcionen con las principales plataformas de envío y automatización de marketing de hoy en día: Marketo, Eloqua, Salesforce Marketing Cloud, Pardot, Adobe Campaign, Gmail e Intercom. La ventaja con Knak Launch es que puedes crear e implementar campañas sin entrar en Marketo.
Mostrar menos
¿Quién usa Knak?
Equipos de marketing empresarial de cualquier sector que buscan volverse autosuficientes en la creación de correos electrónicos llamativos y de calidad, como si fuesen diseñados por una agencia y con personalización de marca, rápidamente y a escala para la pila tecnológica existente.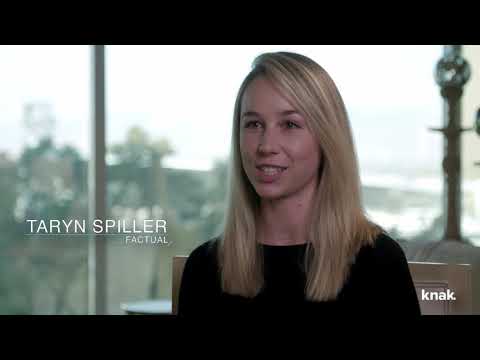 ¿No estás seguro sobre Knak? Compara con una alternativa popular
No se han encontrado precios
Versión gratuita
Prueba gratuita
Versión gratuita
Prueba gratuita
¿Por qué estoy viendo esto?
Ajay
Sr. Manager, Digital Marketing Strategy en EE. UU.
Usuario de Linkedin verificado
Dispositivos médicos, 10.000+ empleados
Ha utilizado el software durante: 6-12 meses
A real no-brainer
Comentarios: We were using Marketo's email builder with a custom template to build out our emails. While some of us could build out emails in Marketo, not all of our employees globally have the HTML/CSS expertise to effectively build using Marketo's native email buidler. Our Marketo email modules just were not flexible enough – especially when it came to resizing columns or easily supporting mobile-first, responsive emails. In addition, we always needed to go into the HTML code to troubleshoot the formatting or adjusting the CSS because content just wouldn't render the same way in different email clients as it did within Marketo. In addition, with agencies building our emails, we found that they typically did not know how to code emails for Marketo. More often than not, the agencies would provide HTML code that did not render properly and one of the email builders or our IT team would have to troubleshoot the agency code or rebuild the email in Marketo using our template. This workflow was costly and creating bottlenecks that were delaying the distribution of our emails. On-boarding with Knak was excellent. Our customer success manager has been working with us from day 1. We did have an initial bump in the road with the implementation of Knak based on our brand standards; however, their team was very helpful with setting up all the other modules and giving us early access to the new editor which resolved all issues. We have rolled Knak out globally over the past 3 months.
Puntos a favor:
Knak is an intuitive, easy-to-use HTML email builder without the need to know HTML or CSS. The email building platform has been developed specifically to solve the challenge of building branded emails that can be deployed through a variety of email distribution platforms by those who want to focus on the content of the email and not the coding. We love how quickly we can build our emails using Knak and...that the emails display properly on desktop and mobile clients.
Contras:
I really don't have a con for Knak but...if pressed, the only one I can think of is one navigation-related issue that could be more refined. Such as when you go back to the list of emails in the "Email Center" the platform does not remember your filters. Not a big deal as they have a lightning fast search and you can also click a button to just see the emails you built. Plus, their dev team already has this in the works.
Andrew
Marketing Manager en EE. UU.
Tecnología y servicios de la información, 201-500 empleados
Ha utilizado el software durante: 6-12 meses
Great product with excellent support!
Comentarios: They have a very strong team that knows a lot about building quality emails that render on every platform and device; this translates well into the Knak builder. It has significantly reduced the time required to create emails from days to minutes, allowing us to focus our time elsewhere. Pair a great product with a great support team and you have a must-have solution for your email marketing stack!
Puntos a favor:
Knak makes building emails extremely straight-forward and easy, all without the need to touch any code! It empowers our marketing team to create emails in minutes instead of days, without relying on developers or the design team. Their support is also top-notch! They are quick to resolve issues that arise and actually listen to and implement our product feedback to release new features that make our email creation even easier.
Contras:
While there are certain things that can't be done with Knak, they are always improving the product and adding new features to fill holes in there email creation abilities. We have run into a few really complex designs that required custom-coded solutions on top of Knak templates, but the solution covers 99% of our email creation needs.
Allie
Senior Brand Manager en EE. UU.
Tecnología y servicios de la información, 201-500 empleados
Ha utilizado el software durante: Más de dos años
Invaluable tool for fast paced marketing teams
Comentarios: Knak continues to add new features that continue to make building emails even easier. Their new modules tool allow you to create different branded components to build custom net-new emails in a cinch. I'm able to send tests easily right from the platform and sync directly to Marketo once finalized. In addition to their great platform, their customer service team is amazing. They always respond promptly when I have a question and are very communicative about upcoming features in their roadmap.
Puntos a favor:
Knak allows you to create beautifully designed, on-brand emails in an extraordinarily short amount of time. The UX is intuitive and easy to use.
Contras:
There really isnt anything that I don't like about Knak. In the future, it would be great to be able to create modules directly from an email that was already built (just reverse engineering the process) but the current process works perfectly fine.
Mitchell
Associate Marketing Operations Manager en EE. UU.
Software informático, 5.001-10.000 empleados
Ha utilizado el software durante: Más de un año
I cannot recommend Knak enough!
Comentarios: Overall the experience has been incredibly positive. Knak is always open to feedback and does a great job of communicating with us. I have never dealt with a vendor who is as customer-focused as they are.
Puntos a favor:
Knak makes creating custom emails so much easier than doing the coding in Marketo (or your other marketing automation software). The code is clean so you get consistent rendering on all devices, it even works perfectly on Outlook! The software itself behaves as you would expect it to and the customer support is always top knotch. The integration with your other applications is a breeze as well.
Contras:
There are some features that just don't exist yet, but Knak is actively working on updating many things.
Haley
Senior Manager, Marketing Operations en EE. UU.
Usuario de Linkedin verificado
Administración educativa, 501-1.000 empleados
Ha utilizado el software durante: Más de dos años
Knak is your shortcut to beautiful design and marketing ops efficiency
Puntos a favor:
- WAY better than Marketo templates. You have so much more control over design, and you can bet that the render properly in the inbox. - Easy tool for teams to collaborate within. Our team of designers, project managers, and marketing ops folks all use Knak. - Seamless sync into Marketo. - Takes very little time to make a well designed template (read: less than five minutes)
Contras:
- We do some pretty advanced personalization, and due to Marketo limitations, that has to be done on the marketo side. For that reason, creating content that is customized is a two part process that has to be done in both Knak and Marketo, which isn't as efficient as we'd like.