ProShop
¿Qué es ProShop?
Un sistema integral de gestión de tiendas 100 % sin papel basado en la web para pequeñas y medianas empresas manufactureras. Creado para gestionar mejor el entorno de fabricación complejo que
Leer más
cualquier otro en el mercado, por orden de magnitud. Nunca antes existió un sistema que te brinde información sobre cada detalle de tu empresa de fabricación. ProShop es un software ERP/MES y QMS 100 % digital. Normalmente, reemplaza entre 3 y 6 otros sistemas de software con ProShop para administrar toda tu empresa.
Mostrar menos
¿Quién usa ProShop?
Talleres mecánicos pequeños y medianos, talleres de fabricación, compuestos, ensamblaje, en industrias reguladas que requieren certificación ISO 9000, AS9100, API, 13485 u otras certificaciones.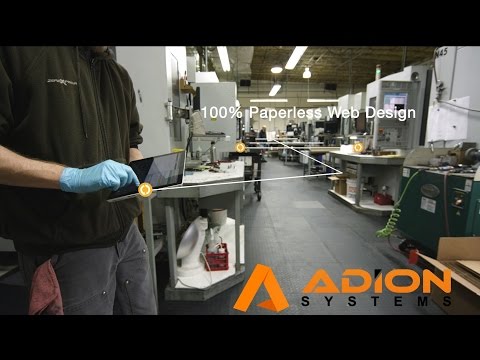 ¿No estás seguro sobre ProShop? Compara con una alternativa popular
Versión gratuita
Prueba gratuita
No se han encontrado precios
Versión gratuita
Prueba gratuita
¿Por qué estoy viendo esto?
Brett
Director en Australia
Ingeniería industrial o mecánica, 11-50 empleados
Ha utilizado el software durante: Más de un año
Alternativas consideradas:
Small Australian Job Shop invests in ProShop ERP - Reaps Rewards...eventually.
Comentarios: ProShop ERP has helped us level up as a small business. We now manage the business with real data to deliver work on time and improve our profitability.Our DIFOT numbers are significantly better.Our productivity is much higher - no need for afternoon shift and increased sales.
Puntos a favor:
The best thing about ProSHop ERP is that is was designed and developed by Machinists for Machinists.The workflow is continuous and each stage is linked with hyperlinks. Estimating>Quoting>Customer PO>create Part>create Work Order>Purchase Order(s) for inputs>Invoicing.Machinists and Programmers get everything they always wanted:1) Unlimited Setup Data - Places for Photos and Videos of setups, Tool Lists, Fixture numbers, GCODE in Part Folder2) Sequence Details, Operation Descriptions, Part Development for feedback, FAI and in Process Inspection Lists and tolerances, Print and Part Revisions, and Equipment Used.3) Inspection reports, Document lists, Carton Labels all add to the professional presentation of the job when the customer receives it.Easy to adjust the Schedule Live - Drag and Drop or change the work cell as required on Work Order.Although the software is massive - we can use all or just some of the features when it makes sense to do so. Eg. a Quick job can have a very basic Template that outputs a very simple Work Order - so no time is wasted on excessive data entry. The cloud based Database that is the core of ProShop is rock solid - we experienced no outages or lost data.ProShop ERP can handle a lot more than I was expecting of ERP. HR - skills & training matrix. Uers can create training requirements and track who has completed them. The ability to store GCODE, CAD CAM data and any documents securely.
Contras:
The GUI is not pretty. Graphics are under used, it is a text heavy interface.Reports are not intuitive for me, but my [SENSITIVE CONTENT] has mastered the Query System for custom reporting.The learning curve for our business was enormous. This was because we implemented ISO9001, Paperless/Cloud Computing, Time Tracking and ProShop ERP simultaneously. The culture shock of working as a team to collect data so it could become useful for costing and scheduling was uncomfortable.Expensive - It is a significant, long term commitment.
Respuesta de Adion Systems
hace 2 días
Thank you so much for your detailed review, Brett!
Anthony
Director of Production en EE. UU.
Aviación y aeroespacial, 2-10 empleados
Ha utilizado el software durante: Más de un año
Alternativas consideradas:
Review
Comentarios: Proshop for me has been a game changer. No longer am I have to run a business off 3 or 4 spreadsheets. I have one central place to use as a hub and understand how our business/jobs are running.
Puntos a favor:
I like the easy of use of Proshop the best. It was built for a machine shop and all the processes are easy understandable. It give you 99% of everything you need to run your business from a QMS and ERP side in one package.
Contras:
I would like the see a Built in CRM in Proshop.
Respuesta de Adion Systems
hace 2 meses
Thank you for the review, Anthony! We appreciate your feedback and are always looking for ways to improve the software. We are so happy to hear that ProShop has been a game changer for you!
Phil
President en EE. UU.
Usuario de Linkedin verificado
Maquinaria, 11-50 empleados
Ha utilizado el software durante: Más de dos años
THE Best ERP System on the Market - Period
Comentarios: Very smooth and easy implementation, our ProShop trainer/implementor was great to work with and implementation went VERY quickly, we were live on estimating and quoting in the first 2 weeks, were able to see our quoting get more accurate (You can measure that in the system when you win business) and for us to be able to handle 3x the number of quotes with the same staff. The team at ProShop are always there for us, a great group of professionals that support us exceptionally well
Puntos a favor:
We replaced a lot of highly customized spreadsheets and white boards with ProShop, I have written ERP packages for a living, implemented SAP and Oracle as well as some mid range ERP's and ProShop is hands down THE BEST I have ever come across. We ran an extensive review process of everything out there and nothing came close in the demo's to ProShops capabilities and ease of use. It's just intuative, our team picked it up very quickly and I cannot imagine running our business without it. We implemented the ProShop system and were certified for the first time as a business to ISO9001:2015 in 6 months - we could not have done that without ProShop ! From estimating new parts through to invoicing ProShop does it all well, and everything is easy to find as all the data is linked. We utilize the estimating templates, which we have customized for our specific needs, to create accurate estimates in less time than before we had the system, moving an estimate to a quote takes a couple of mouse clicks, when a customer PO comes in creating a Work Order is another couple of mouse clicks, the same to create packing lists and invoices from the Work Order.
Contras:
No Cons Whatsoever - I'd take the exact same decision to implement ProShop in a heartbeat without hesitation as it revolutionized our business - allowing us to do 3x the work with the same staff
Respuesta de Adion Systems
hace 5 meses
Thank you so much for the review, Phil!!
Tyler
Quality Manager en EE. UU.
Aviación y aeroespacial, 11-50 empleados
Ha utilizado el software durante: Más de un año
An excellent ERP for job shops.
Comentarios: I think it is an excellent piece of software. If you are a small to mid sized manufacturing company in a highly regulated industry, I doubt you'll find anything better. This software just solves so many headaches that other companies probably don't even think about. Examples of things which can save a lot of time including features like the automatic generation of first article inspection reports and automatic retrieval of product documentation (e.g., material/processing certs). I highly recommend this software.
Puntos a favor:
This software was designed from the ground up by machinists for machinists. As such, they have an intimate knowledge of the problems machinists face and the software solutions that can help solve those problems. If you are a small to medium sized job shop in a highly regulated industry, I doubt you will find anything better.
Contras:
There isn't a whole lot of guardrails built into the system to prevent you from shooting yourself in the foot (e.g., input validation). If you are not careful, you can break links between records or enter data in an incorrect format. For the most part, ProShop silently ignores incorrectly formatted input, which can affect system behavior. There are also some system behaviors that aren't totally transparent to the user. I think the above issues are just a consequence of in-house software being released to the general public. Since they built the software, they knew it intimately so there was likely less of a need for detailed documentation and/or guardrails. I believe the above problems will become less of a problem over time as their help documentation is improved and features are added to make the software more user friendly.
Respuesta de Adion Systems
hace 5 meses
Thank you so much for your review, Tyler!
Nichole
Accounting/Administration en EE. UU.
Usuario de Linkedin verificado
Impresión, 2-10 empleados
Ha utilizado el software durante: Más de un año
ProShop the Professionals
Comentarios: We switched from another ERP software that was really complicated and misleading . It would take me 30 plus minutes to process an order and enter it for the production team to see, but with ProShop it takes me minutes to have everything relating to the order entered and sent to the production guys. I use ProShop during 90% of my day, and it makes my job so much easier and worry free!
Puntos a favor:
The creators of this software knew exactly what a user would be looking for in an ERP/CRM software. Everything about this software was easy to understand and quick to follow. The online help tool allows for the user to look for the answer(and usually find it) before contacting support. The work order and Customer PO modules are extremely detailed and allows for all information to be entered and easily accessible. Ordering COTS items with the Vendor PO module is a breeze, and only takes seconds! The simplicity yet details of the software is what really makes it the best tool for our team. I love that ProShop has the ability to store so much information within its modules, and makes it easy for the whole team to follow along an order and know exactly what is going on and when.
Contras:
There are so many modules and components to the software that it did take a a couple implementation and training meetings to fully understand the software, but the implementation team and trainers really made the process easy for our team.
Respuesta de Adion Systems
hace 2 años
Thank you SO much for this review Nichole! It thrills us that you love ProShop so much and that it helps make your day more efficient and productive. It's our mission to help companies like yours thrive, so our team will be so happy to hear this review! Thanks for taking the time to write this!! We appreciate you. The ProShop Team