MasterControl Quality Excellence
¿Qué es MasterControl Quality Excellence?
El nuevo paquete de soluciones validadas MasterControl Manufacturing Excellence automatiza el ciclo de vida de la producción de extremo a extremo y se integra sin inconvenientes con otras aplicaciones
Leer más
empresariales, como MRP, MES, ERP, MOM y programación de la producción. Es uno de los primeros software en ofrecer una funcionalidad de registro de la producción totalmente digital y en cumplimiento normativo, lo que reduce los tiempos de creación, revisión y aprobación de los documentos de días o semanas a horas. Descubre cómo MasterControl puede ayudarte a lograr el trabajo correcto en todo momento.
Mostrar menos
¿Quién usa MasterControl Quality Excellence?
Los principales mercados de destino involucran a gerentes de calidad dentro de empresas de ciencias de la vida que tienen que lidiar con productos muy regulados.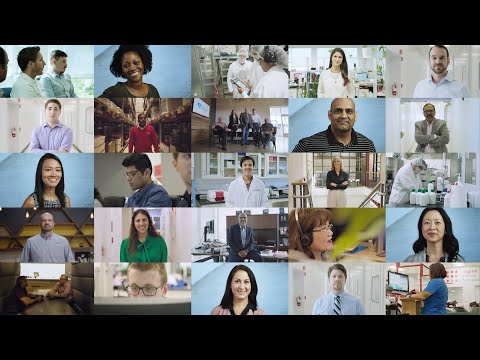 ¿No estás seguro sobre MasterControl Quality Excellence? Compara con una alternativa popular
MasterControl Quality Excellence
No se han encontrado precios
Versión gratuita
Prueba gratuita
No se han encontrado precios
Versión gratuita
Prueba gratuita
¿Por qué estoy viendo esto?
Alternativas a MasterControl Quality Excellence
Opinones de MasterControl Quality Excellence
Deanna
Q&R Manager
Usuario de Linkedin verificado
Dispositivos médicos, 11-50 empleados
Ha utilizado el software durante: Más de un año
Implementation of Doc and Training
Los subtítulos en español están disponibles en el reproductor de vídeo
Deanna
Q&R Manager en EE. UU.
Dispositivos médicos, 11-50 empleados
Ha utilizado el software durante: Más de un año
Alternativas consideradas:
Implementation of Doc and Training
Comentarios: We had a paper training process and used PDM for document control, which was not ideal because the user had access to prior control document revisions. Once we were able to inventory our procedures and forms, we were able to implement a solution that is long term sustainable
We know we hit the jackpot, when the [SENSITIVE CONTENT HIDDEN] of the company said that was able to do training very easily because the document was attached to the training. He didn't need to attend training on how to use the software to figure out how do complete his procedure assignment training.
Puntos a favor:
1) For the user, it was very easy for the user to complete training. Steps are very intuitive 2) Implemented a document control solution that prohibited certain users from seeing archived versions of the documents. 3) each to find document by searching by datacard elements
Contras:
didn't set up data card structure as best that we could.
Jon
Quality Director en EE. UU.
Práctica médica, 1.001-5.000 empleados
Ha utilizado el software durante: 6-12 meses
Alternativas consideradas:
System Integration
Comentarios: We needed a validated system to replace our existing homegrown systems. The integration of the modules made this move a relatively painless one.
Puntos a favor:
We went from several home grown or small scale products and rolled them all into one with MasterControl. It significantly lowered our risk, makes our processes more efficient, and streamlined ongoing system maintenance and support. Many systems are good about recording information (all the inputs) but don't put much effort into the outputs. MasterControl makes it easy to pull out the information you are looking for and schedule specific reports for delivery when needed.
Contras:
Being new to the medical device world, the sign offs and approvals seems cumbersome, but I would expect those from any system in this arena. That was a little to get used to, but it is setting us up for success when it comes audit time.
Brenda
IT Analyst en EE. UU.
Dispositivos médicos, 51-200 empleados
Ha utilizado el software durante: Más de dos años
IT JUST KEEPS GETTING BETTER!
Comentarios: I have been working with MasterControl since 2/2011, v9.3. I cannot say enough about the support I have received over the years - you have an excellent team and I am grateful to them for all of their help. The support team goes above and beyond. I have found that more than 90% of this application to be user friendly and easy to navigate. And as I mentioned earlier, MasterControl continues to evolve and it just keeps getting better.
Puntos a favor:
MasterControl is always evolving. I am so excited to learn that Power Bi will be embedded as Insights into MasterControl. The combination of these two products will make your users reporting experience so manageable. I love that our user voices are heard, even for the small things like adding the copy feature to user profiles.
Contras:
We are on 2018.3, so not on the cloud yet. I am working to better manage our upgrades. I was disappointed when the dashboard feature was taken away. And jReports is totally not user friendly. I use it but the rest of my users just turn up their nose and ask me to create reports for them. Because of this struggle I have been creating reports in Power BI.
Jeremy
Sr. Manager Software Quality Assurance en EE. UU.
Dispositivos médicos, 501-1.000 empleados
Ha utilizado el software durante: Más de dos años
Powerful, but steep learning curve for users
Comentarios: Overall, it does what it is supposed to do. Once you get rolling, it's good. I wish documentation was better. I wish more control was given over individual document types. UI and bugs are annoying, but not show stoppers (though there is potential for the uninitiated). For the price, I would expect better UI/UX and fewer bugs, but it fills a niche, and the price reflects that accordingly.
Puntos a favor:
The system is definitely a powerful system. There are a lot of great features just in documents and process modules. There are plenty of controls in place to control quality. Does everything you would expect of a quality management system.
Contras:
Overpriced, IMHO. Has some bugs, and occasionally, they have caused quality issues. UI could definitely use some work - way too many additional clicks and navigations to get to get where you're going. New users have a difficult time adopting the system. There is a steep learning curve for both users and admins. Documentation leaves a lot to be desired in my experience. Would much prefer roles/rights be based on infocard type, not the vault they live in. Blanket rights on a vault cause unnecessary complexity in configurations. Not all users in a vault (e.g. geographical location, department, etc.), should have access to every document type in that vault, as recommended in MC best practices pptx...
Mitchell
QA Compliance Auditor en EE. UU.
Productos farmacéuticos, 501-1.000 empleados
Ha utilizado el software durante: Más de dos años
Supplier Module
Comentarios: Overall not a bad experience. Wish the cost for classes was a bit less.
Puntos a favor:
The supplier module, if set up correctly, allows the firm to set up all the various suppliers and link them to one another. The linking feature allows us to build a picture of the supply chain. Be sure to set up specific "Infocard" numbering schemes that match the various suppliers. For example, "Manufacturer-0001", "Vendor-0003", "Packager-0004". This way, when you link the infocards, you will immediately know the the entity is prior to opening the infocard. The ability to add custom fields is absolutely critical.
Contras:
The contacts field needs a persons title field. Currently have to add the title next to the name of the individual which does not contain enough characters.